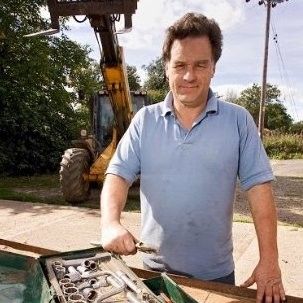 Richard Ward
Farms Manager
,
The Barton Farms Ltd
Richard's entire life has been devoted to Agriculture. Through the use of the most up to date science and technology and development of specialist machinery, there is nothing more satisfying than knowing that one has achieved the highest yields and profitability from the crops grown and the livestock produced. Richard has various ongoing projects in conjunction with leading machinery manufactures, crop protection and plant nutrition companies and has also much enjoyed writing various columns and articles for the farming press.

The development of a highly practical joint venture known as CHR Farming, between The Barton Farms Ltd and it's neighbour in sharing Machinery and Labour costs has received much praise from Accountants and Banks. Especially in the way it was set up, the enormous cost savings to both farms and the formulas used to establish a computer program and spread sheet to calculate the values to each farm.