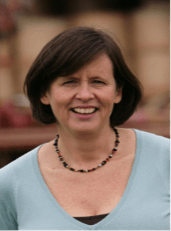 Roma L Gwynn
Director
,
Biorationale Limited
I have an MSc in Technology for Crop Protection and a PhD in Insect Pathology. I have worked within sustainable agriculture for over 30 years, initially as an insect pathologist research scientist then working for commercial companies and for over eighteen years as an independent biopesticide strategist. My expertise is in facilitating the process of getting biopesticide products into the hands of farmers by streamlining bio-discovery, product development, registration, marketing and farmer uptake. I work with research organisations, farmers, private companies and government. The scope of my work activities is global. I have now lead many projects for the development and registration of several new biopesticide technologies for use in sustainable agriculture including semio-chemical, botanical and microbial substances.
I have been an expert for: EU funded projects for regulation of biocontrol agents, the OECD Biopesticide Steering Group and EU Commission. I have been involved in the development of biopesticide regulatory guidance (FAO/WHO, EU, Kenya). I am an independent board member for the UK farmer organisation Agriculture and Horticulture Development Board, Vice-President of the International Biocontrol Manufacturers Association and I was editor of the BCPC Manual of Biocontrol agents.