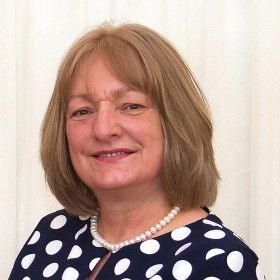 Prof Tina Barsby
Professor Barsby, a plant geneticist well-known for her scientific achievements and significant experience in the agricultural crop sector, is a former CEO of NIAB.
Professor Barsby has led and managed multifaceted, product driven, research and development programmes in North America and UK/mainland Europe. She has a first degree in agricultural botany from the University of Wales at Bangor, and a PhD from the University of Nottingham.
Professor Barsby is a Fellow of the Royal Society of Biology, an Associate of the Royal Agricultural Society and was awarded an OBE in the 2018 New Year's Honours List for services to Agricultural Sciences and Biotechnology.
She was awarded an Honorary Professorship in Agricultural Botany by the University of Cambridge in 2021.