Agricultural and Farming Jobs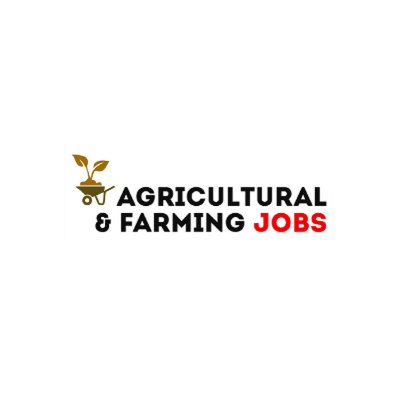 Here at Agricultural and Farming Jobs we have 2 separate divisions to support all of your recruitment needs;

Headhunting Recruitment Division
Agricultural and Farming Jobs are an established niche Agricultural Recruitment business with offices in rural Worcestershire. We have a specialist and dedicated Headhunting Recruitment Division and we recruit specifically for the Agricultural industry and all related clients including; Farms, Machinery, Fresh Produce, Horticultural, Equestrian and Veterinary companies on an International basis. We offer an exceptional service with a personable, yet highly professional approach.
Our successful Headhunting team have proven notable achievements in recruiting for many Agricultural, Farming, Machinery, Engineering and Horticultural roles including; Managing Directors, General Managers, International Managers, Technical Managers and Technical Sales, Operational Managers, Sales Managers, Regional Sales Managers, Farm Managers, Farm Workers, Branch Managers, Business Development Managers, Territory Managers, Technicians, Technical and Sales Engineers, Mechanics, Agricultural Engineers, Garden Centre Managers, Green Keepers and many other job roles throughout all related sectors including;
Abattoir / Slaughterhouse
Agricultural Animal Health / Farm Animal Medicines / Pharmaceuticals
Agricultural Banking & Finance / Surveyors / Land Agents
Agricultural Colleges / Agricultural Universities / Agricultural Education related Jobs
Agricultural Crops / Grains and Seeds Jobs
Agricultural Dairy Jobs / Dairy Equipment / Milking Machinery
Agricultural Farm Buildings / Building Materials / Storage
Agricultural Farm Machinery / Machinery Parts / Agricultural Equipment / Construction Machinery
Agricultural Farm Software / Agricultural GPS Systems / Agricultural Drones
Agricultural Finance Jobs / Agricultural Solicitors / Agricultural Banking
Agricultural Services/ Farm Supplies
Agricultural Technical Jobs
Agricultural Venues / Agricultural Exhibitions
Agrochemicals & Fertilisers / Agricultural Chemical roles
Animal Nutrition / Animal Feed / Animal Supplements / Animal Feed Additives
Country Wear / Agricultural Clothing / Retail
Equestrian Jobs / Equestrian related products
Fresh Produce Jobs / Food Producer
Garden Centres / Horticultural Retailers / Nurseries
Genetics Jobs / Artificial Insemination (AI)
Ground Care Machinery / Ground Care Parts / Ground Care Equipment
Horticultural & Landscaping Supplies / Horticultural related products
Livestock Jobs / Livestock Tagging / Butchery
On Farm Jobs / Farm Managers / Estate Managers / Vineyard Jobs
Pest Control
Pet Food Jobs / Pet Food Supplies / Pet Products
Poultry Jobs / Poultry Equipment / Poultry specialist roles
Renewable Energy / Alternative Energy
Research & Development / GIS Mapping / Information Technology jobs
Sporting Venues / Golf Courses / Sports Equipment
Veterinary Jobs / Veterinary Products / Veterinary Supplies

Job Advertising Division
In addition to our specialist Headhunting Recruitment division, Agricultural and Farming Jobs also offers an online Job Advertising Service.
Our specialist jobs board offers an alternative recruitment solution for those clients who are perhaps looking for a more cost-effective option, or for those who may wish to manage their own candidate applications.
Our jobs board specifically targets and attracts applications from the quality candidates you are looking for from within this niche sector. Proudly boasting top spot on Google for 'Agricultural Jobs and Farming Jobs', our jobs board is easily found by all of our clients who are actively recruiting, as well as being very easy to find for all candidates who freely register on the site in search of their dream job!
Our Agricultural and Farming Jobs board is very easy to navigate and our Advertising Team offer professional support to all, creating a successful flow of candidates to advertisers across the site at all levels.
Agricultural and Farming Jobs does everything possible to ensure we attract the high calibre of candidates that you require for your job vacancies. We can also use your company logo to draw candidates specifically to your role and business.
Many of our registered candidates are signed up for daily job alerts to ensure they are all notified of every new and relevant job that is advertised on the site to help you receive a fantastic application rate for your jobs.
Agricultural and Farming Jobs also has fantastic business relationships with many Agricultural Universities and Colleges across the UK who also support us in creating awareness of our site and suitable job vacancies to their students and graduates. We also have an active presence at many relevant Careers and Jobs Fairs.
We invest heavily in various marketing campaigns and have many successful advertising partners within the Agricultural industry to ensure our presence is very well known out there in this niche industry – again enhancing the success of the online recruitment website. We have secured advertising and sponsorship deals for many of the prestigious trade shows and events within the sector.

If you have any questions and would like to discuss the best Recruitment solution for your company, please don't hesitate to contact our professional Recruitment Consultants on; 01527 878550.