Nitrasol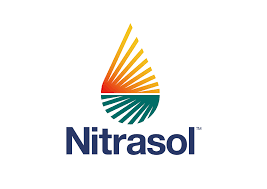 Choosing Nitrasol is more than just a change of product. The Nitrasol system considers the entire journey your fertiliser takes from factory-to-field. It represents a change of farming system to greater efficiency, productivity and environmental sustainability.
Every step is cleaner, greener and safer with a whole system that's streamlined engineered and contained to reduce energy consumption and improve air quality.
The first time our triple-filtered liquid fertilisers meet the atmosphere is when they leave the sprayer nozzle.
The whole system demonstrates more than just environmental leadership. We combine the most modern quayside terminals with a reliable distribution network backed up by a team of local specialists who can help you convert.
Everything we do helps you make the most of the benefits of liquid fertilisation on your farm including the provision of on-farm tanks.