The Voluntary Initiative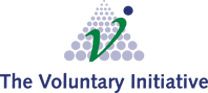 The Voluntary Initiative is an industry led programme. Through our schemes, tools and messages we promote the responsible use of pesticides through an IPM-based approach to sustainable agriculture.
Our mission is to be the UK's primary delivery mechanism for promoting best practice in pesticide use through enhanced adoption of Integrated Pest Management (IPM) as defined by the Sustainable Use Directive in order to protect water and the environment.