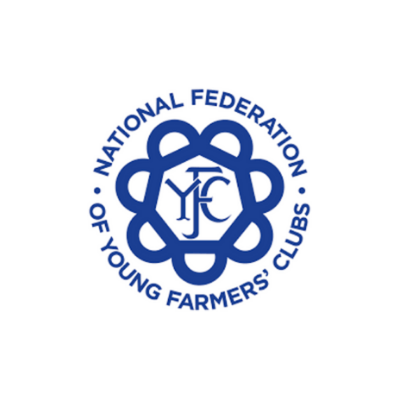 This special selection of Cereals seminars is curated for Young Farmers in partnership with the NFYFC in order to promote industry collaboration, sustainable solutions, positive mental health and open communication.
Please join other Young Farmers, industry colleagues and leading experts for two days of reconnecting, education and fun.
Student passes are available for Young Farmers at a reduced rate in the registration system. We look forward to welcoming the Young Farmers to Cereals 2021!
Young Farmers Sustainable Solutions Seminars
Cereals AHDB Theatre

Businesses the world over recognise that greater returns come from aligning economic, social and environmental interests. Farming is no different. Healthy profits that flow from fully integrating productivity and environmental measures - driven by highly skilled and motivated teams - mark out winning arable businesses.

Sponsored by

Cereals AHDB Theatre

Farmers are both a source and a sink for carbon emissions. This session explores how farming businesses prevent and manage the impacts of climate change – as well as creating resilient and sustainable landscapes for food and wildlife.

Sponsored by

Cereals AHDB Theatre

As farmers face increasing financial and environmental challenges, could collaboration be the answer? We hear from arable farmers working and learning from each other, new entrants and the wider community.

Cereals AHDB Theatre

A mixed farming system offers additional benefits and income streams – and for many businesses it provides an overall net benefit that surpasses the sum of the two parts. This session explores the value that agroforestry, livestock and bioenergy can bring to arable businesses.

Cereals AHDB Theatre

How does the next generation manage the stresses and strains of the modern era as well as inspire and encourage greater inclusion and diversity into the profession? YFC AGRI's chair and vice-chair Tom Pope and Sammy Allen, Flavian Obiero and Charlotte Garbutt talk frankly about challenges, opportunities and plans for a positive future.

Sponsored by

Cereals AHDB Theatre

Understanding the details surrounding new legislation and environmental schemes across the UK is critical for farming businesses if they are to maximise the opportunities in the drive to create ecosystem services for society alongside food production.

Cereals AHDB Theatre

Improving drainage, managing flooding, run-off and drought are crucial to delivering greater crop productivity and mitigating risks of soils and pesticides entering watercourses. This session provides scientific and practical insights on creating farming systems that can withstand increasingly challenging weather events.

Cereals AHDB Theatre

Cover and companion cropping are amongst a raft of measures being deployed to rebuild soil structure and health. Scientists and farmers provide their own insights and experience into soil restoration.


Cereals AHDB Theatre

Young farmers are embracing the race to net zero with new ideas and thinking. This is an opportunity to hear from inspiring young farmers and contribute to the conversation on creating climate-resilient food production and views for the COP26 conference in November. In this session, you will hear from YFC AGRI's chair and vice-chair Tom Pope and Sammy Allen, Dr Ceris Jones - NFU Climate Change Adviser and Elliot Cole - winner of the NFYFC Climate Change Video Challenge.

Sponsored by
Webinar & Session Sponsor
UPL is focused on emerging as a premier global provider of total crop solutions designed to secure the world's long-term food supply.

Our vision is to be an icon for growth, technology and innovation.
Our mission is to change the game - to make every single food product more sustainable.
Winning farmers hearts across the globe, while leading the way with innovative products and services that make agriculture sustainable, UPL is the fastest growing company in the industry.