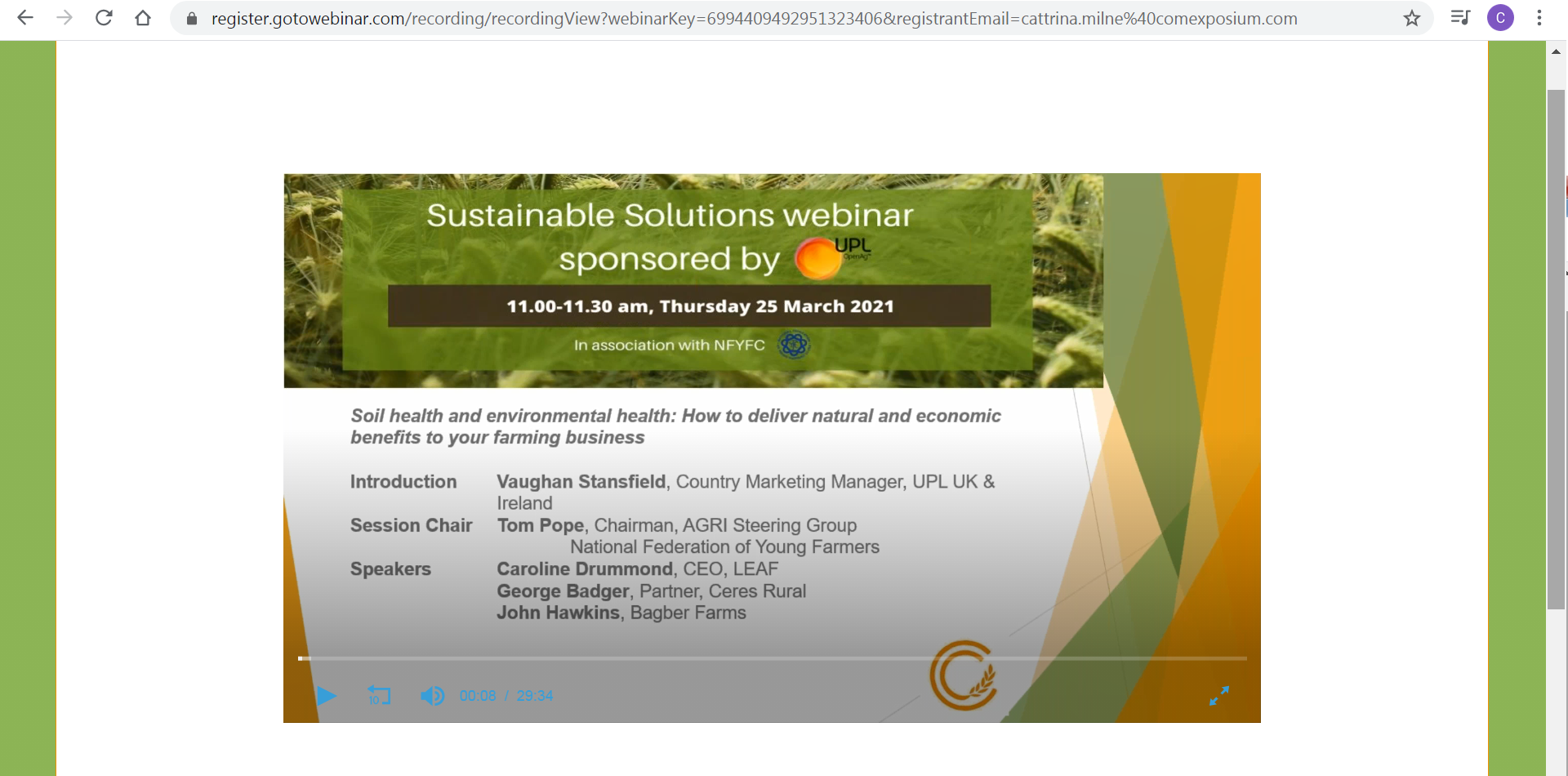 Soil and environmental health: How to deliver natural and economic benefits to your business
British farmers hold the key to so many of society's challenges – from producing healthy food and clean water to fresh air and wildlife recovery. This Live Webinar, sponsored by UPL, gives you a taste of some of the ideas, expertise and insight being unveiled over 2 days in the Sustainable Solutions Theatre at the Cereals Event, supported by the NFYFC.
Tom Pope, NFYFC AGRI chairman, hosts a discussion with Caroline Drummond, CEO of LEAF, George Badger, partner at Ceres Rural and Dorset farmer, John Hawkins. They will be talking about the ways in which farmers are addressing environmental and soil health to deliver greater natural and economic benefits to their businesses.