Profit begins below ground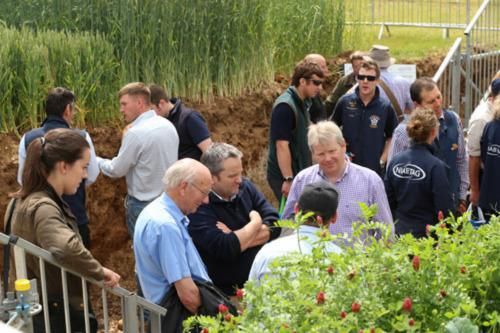 Step down and discover a unique perspective of soil structure and cover crop mixes.
Good soil health and structure are the basis for any successful crop and it's a hot topic right now; the launch of the government's 25-year environment plan has put the subject firmly in the spotlight.
The NIAB Soil Pit is designed to show farmers what really goes on below ground level and how to tackle some of the most important soil issues.
The 20m long x 1.5m deep pit will provide a worm's eye view of roots and soil structure, providing a unique opportunity to explore the foundations of a farming system and discover the impact of different cropping options on soil structure. Visitors will also have the chance to hear from experts in the field who will be discussing some of the biggest issues facing farmers today.