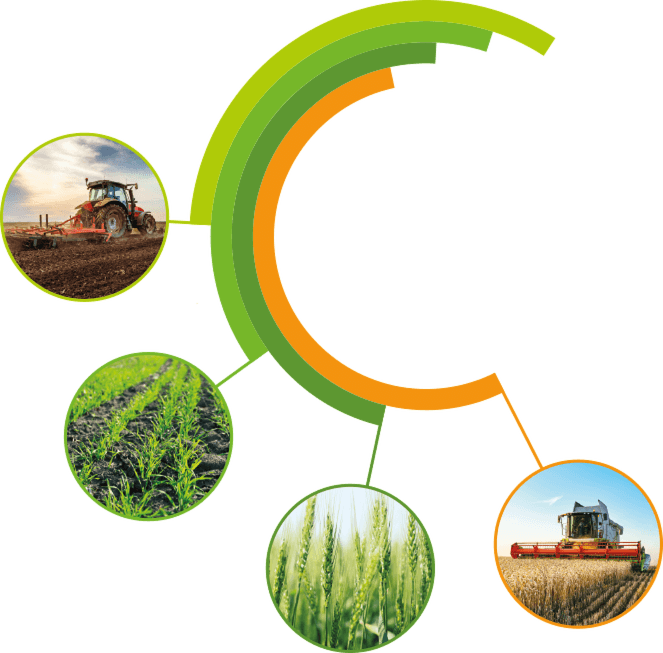 Cereals 2021 returns to Lincolnshire fields on Wed 30th June & Thurs 1st July 2021
Cereals 2021 will go ahead as planned despite the delay in the lifting of lockdown restrictions, as it will still comply with local and national legislative measures. As an outdoor agricultural event, Cereals will not be affected by the delay in the final easing of lockdown restrictions, meaning it will be going ahead and open to all ticket holders as planned.
Absolute care has been taken in regards to biosecurity for Cereals 2021. Measures will include: available sanitisers, optional face masks and social distancing, queue management, open air theatres and exhibition stands, biosecurity briefings onsite daily.
Tickets purchased online pre-event are £15 for a two day entry pass. Tickets purchased onsite are £20 for a two day entry pass. Student tickets are £5 for a two day entry pass. Discounts are available for multiple tickets purchased pre-event. We encourage preregistration to avoid queues onsite.
Car parks open at 6:00am. Gates open at 7:30am when caterers open for breakfast. Stands and features open at 8:00am. Caravan parking (must have own facilities) is available on 29 June to 2 July.
Watch the upcoming webinar on 22 June 2021 starting at 11 am
The Future of Farming: Automation & Innovation
Chaired by Jonathan Gill of HAU's Hands Free Hectare project, this webinar will preview the latest innovations that you can see in action at Cereals 2021. Leading technologists will answer questions including:
What are some of the newest technologies from the last few years and how are they shaping the future of farming? How can you automate your farm to increase productivity and profitability? How can you make adopting the latest technologies cost effective? What will the future of farming look like in 5 years and 50 years?
Join this short webinar sponsored by Agxeed will provide insights to help you move your farm forward with the latest in automation & innovation.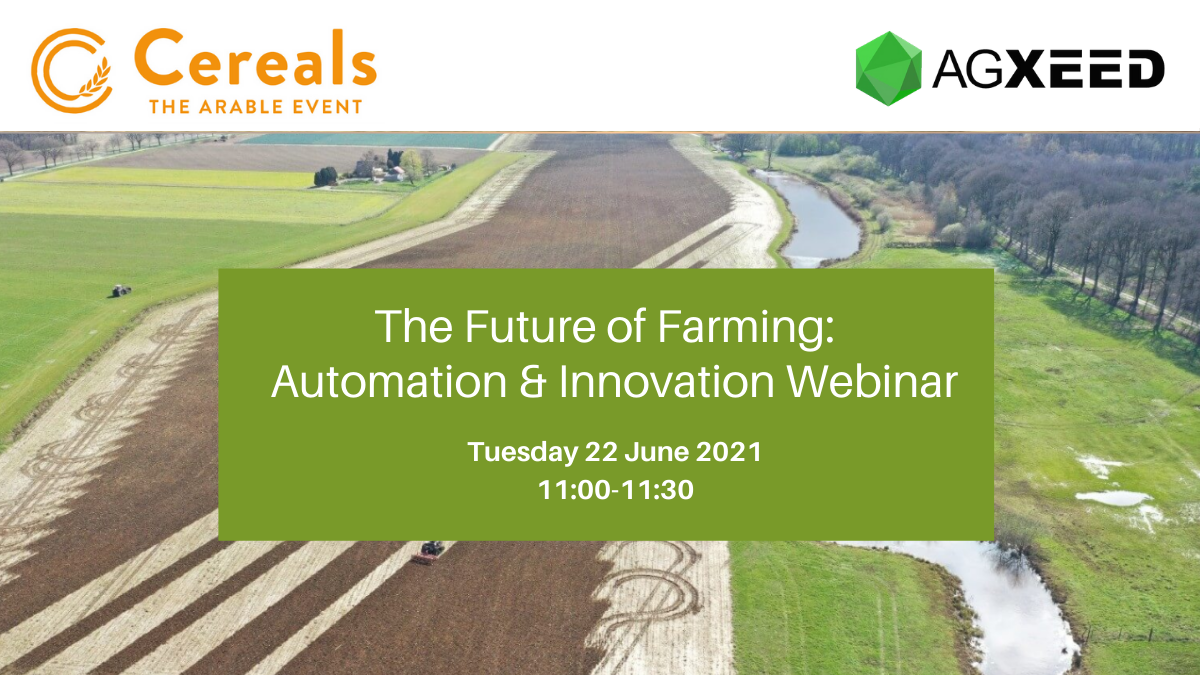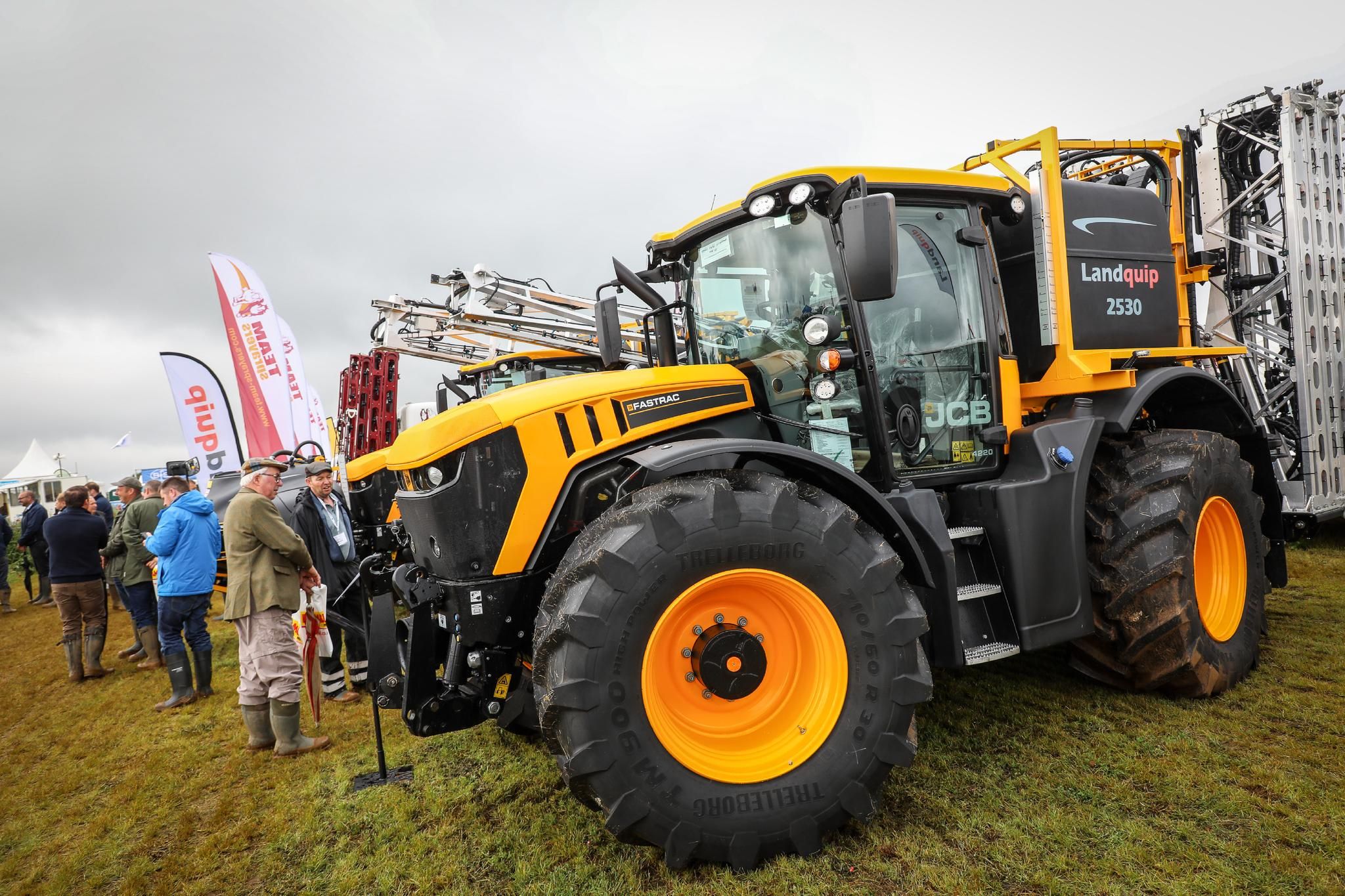 "Farmers absolutely need to be looking at their businesses and thinking about the future. An NFU we are really optimistic about it. I think you can see that at Cereals today, with a huge turnout of farmers in shocking weather conditions"

"Cereals is the landmark calendar event for the cereals sector and for us as an organisation, focused on helping farmers and growers to thrive in a very challenging environment. It's the key platform for us to talk about all the work that we do"

"The Farm Spray Operator Of The Year (FSOOTY) event is a big part of what we do here at Cereals and in the run up to the event; managing entries, judging, and the award presentations on the day. Its great! It provides us with an insight into how people use our products and allows us to give something back"

"Our very first Cereals Event has been incredible! Even in the rain and the mud the farmers had this great energy, and were really enthusiastic about our products! We have had some incredible conversations about our AG weather stations, it's been a wonderful opportunity to expose us to the UK and kick start our business here"

"Over the two days we had a fantastic number of visitors and people that were really interested to hear about what Corteva is, what we stand for and what products we want to bring to the market to help with the dynamic, challenging times for UK agriculture "

"Some of the technology that John Deere put on show which may impact future farming is our range of dual efficient tractors. We also had some great promotions around our fuel guarantee"

"DIT's Agri-Tech team comes to the Cereals Event to host international visitors and commercial officers from our embassies overseas. We find it is an excellent place for this, as all the capability is in one place"

"It's a summer show and outside with a great combination of trial plots attracting seed growers/producers, machinery and live demonstrations which draws in the bosses and decision makers of farming companies" "Attracts a specific target audience that want to buy and provides great networking opportunities which as an exhibitor means your mixing with the right people"